Overview
Expand the Qlik Sense Reporting for Non-Qlik-Users
Klikshots enables you to create and distribute reports from Qlik Sense applications.
Klishots generates reports based on Qlik Sense sheets, or on Qlik Sense entities.
You can deliver reports at scheduled times or when they are requested by individual users. Final reports are static files that contain copies of the original Qlik Sense data as it was at the time the report was generated.
Klishots can distribute the report appling user filters before distributing reports. Each recipient receives reports with data that has been filtered for them.
---
THE EASIEST WAY to create and distribute reports from Qlik Sense to non-Qlik users!
Take Qlik Sense snapshots




Select Data
KlikShots can select Qlik application Sheets or Objects

Apply user based bookmarks & Filters




Create and reuse filters
Build complex filters with ease! You can select different filters per recipient

Distribute Insight Analytics




Schedule and Send your reports
Create groups of recipients and distribute to them Insight Analytics
---
Main Features
Security (Access Control & Authentication)
Authentication
A logon window contains a Password and User Name fields.


All passwords are encrypted and verified using RFC 2898 algorithm.
Administrative Permission
The IsAdministrative option grants all available permissions to a role.


You cannot deny any rights for a role with the Administrative Permission.
Permission Policy
The Permission Policy determines the Security System's behavior when a specific type, object, or member does not have explicitly specified permissions.

Navigation Permissions
The IsAdministrative option grants all available permissions to a role.


Item permissions have a greater priority than group permissions. For instance, if you deny access to the group, but grant access for one of its items, this item is enabled in the navigation control.
Report types
Sheet
A Qlik Sense application sheet with all his objects

Object
A single Qlik Sense object

Export content types
Many export types
PDF XLX IMAGE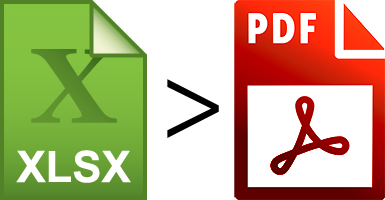 Many destination types
Email
InApp
Folder
Ftp
more...
---
---
---
---
---
Support
If this documentation doesn't answer your questions, So, Please send us Email to support@applybi.com or post a ticket via KlikShots Support Page
We are located in GMT +3:00 time zone and we answer all questions within 12-24 hours in weekdays. In some rare cases the waiting time can be to 48 hours. (except holiday seasons which might take longer).
Note:
While we aim to provide the best support possible, please keep in mind that it only extends to verified buyers and only to issues related to our product like bugs and errors.
---
Changelog
See what's new added, changed, fixed, improved or updated in the latest versions.
Version 1.22.11 (22 Dec, 2022)
Added

Task Groups

Added

Sent report as XLSX file

Fixed

Some minor bugs for browser compatibility
---
Version 1.0 (8 April, 2022)
Initial Release